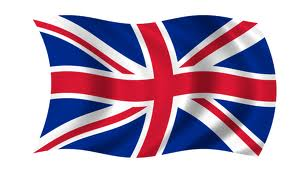 Welcome on the website on Payzac website. You'll find all the practical information to live well in Payzac.
HOW TO SURF ON OUR WEBSITE
The Homepage. There are 4 sections top : Mairie, Vivre à Payzac, Jeunesse, Tourisme. Scrolling on a title, a menu unfolds with the articles in the section.
Mairie : the « city council » and the useful steps to things that can either be done at the town hall, or to download forms, the regulations…
Vivre à Payzac : the associations, the leisure activities, the market, waste…
Jeunesse : the nannies, school, the leisure activities for kids…
Tourisme : accomodation, cultural and sightseeing activities…
Left of the screen, three sections :
Sortir : information on shows, movies and parties.
Bons plans : yard sale, jobs, classified ads, carpooling departing from Payzac.
Les projets : roadwork in the village (mainly).
Below, a section on Pourquoi ce site (why this web site), a section on the Manifestations (events) of the month in the village, Quoi de neuf (What's new) with the new articles on the website, and État civil who's born, who's dead, who's married.
To the right, Coup de projecteur ( focus) : articles on public figure, places, passion…
At the bottom of the screen, the village plan, the emergency numbers and the late-night chemist, the hiking trails and I'm foreigner and the town hall.
Finally, you can participate in the life of the website by sending a mail at participer

at

payzac24.fr and leave us a message, a classified ad, a carpooling, or an article idea for the section « Coup de Projecteur ».
When you click a section, several articles appear. Click the one you want. There are some active web links, just click the link to open the page.
THE BRITISH ASSOCIATIONS
Various associations provide access to information or allow you to participate in activities (such as Book Club, visits to monuments in English).
NEDWA : North Eastern Dordogne Women's Association. Tel : A.

Martyn

05 53 50 54 66

logo

Email: nedwa24 at gmail.com
Want to meet more people in your area? Join us for the next lunch of NEDWA. Get to know other English speaking people in your area. We have eleven nationalities now! All are welcome. Whether you work from home and want to network, are retired and feel like meeting some friendly faces or just need to get out and attend some good monthly events, NEDWA fills the gap. Come and tell us what YOU would like. Activities include a gourmet club, cultural outings, cycling, speakers, etc. From Hautefort to Montignac, Lanouaille to Le Lardin, Perigueux to Payzac, Sorges to St Amand de Coly, St Agnan to St Genies, Thiviers to Terrasson. Events are arranged regularly in places easily accessible from these areas. Please note reservations are essential.